Meet your Pork Farmers
Mike and Sarah Hertsel raise Berkshire hogs from birth on their northern Indiana family farm. They have 4 children and consider it an unbelievable privilege to raise their children on a small farm where they can experience our Lord's creation and the circle of life every single day. Their farm is not large in scale but it is very much a family farm with each individual playing a significant role in the day-to-day operations.
More about the Hertsels
"Some boys grow up with dreams of being professional athletes, astronauts, or maybe
firemen. A growing number grow up with no idea of how they want to spend their lives. I
personally have wanted to be a hog farmer since the day I was born. I grew up in town where
pigs were not allowed to be kept. I worked hard, saved money and invested in a small rented
farm and a pair of pregnant Berkshire pigs when I was a senior in high school. Today my wife of
almost 20 years, Sarah, and I are blessed to call that same farm home.

We have now raised purebred Berkshire hogs for over 20 years. We take great pride in
the genetic base we have built and strive every year to build upon that foundation. Berkshire
hogs are globally recognized as the breed with the most desirable meat quality traits. Their
meat is red in color and features marbled fat with a shorter and smaller muscle strand that
improves flavor, and tenderness. In this era of modern agriculture, farming is without a doubt a
business, but it is the way of life that is so attractive for our family. Berkshire hogs are the vessel
that allows our family to be a part of the farming lifestyle."
- Mike Hertsel
comments from our happy customers
Last Spring, I was placing my second order for beef and read about the new offering of pork. Having a freezer full of such high quality beef is so convenient and delicious, why not try the pork? I am so glad I did. The pork is everything I had hoped for. Those pork chops will knock the socks off of your guests! They are even better for that special celebration for two. The breakfast sausage is like no other I have tried. Great spice mix but not an overwhelming "flavored" sausage. Awesome for biscuits and gravy, too. The loin made great tender boneless pork chops and pulled pork.


Denise G.
The absolute best pork we have had in a very long time. (Won't be buying at the store anymore.)  We ordered a small package and all the meats were so tender, juicy and very favorable.  Great on the grill!   Cuts were perfect and the packaging was great.  Pricing was definitely a plus compared to those at the grocery store for what you get.  Pair all that with free delivery and awesome people (Jennifer and Don) to work with.  What more could you ask for?  We have already ordered another small package for spring to be sure we don't run out!  So if you are looking for fantastic meat, this is definitely the place to get it!!

Mike R.
We purchased the pork sampler package to check it out since we do not eat as much pork as we do beef. The results were so good we ordered a share with our beef order. We tried the ribs, sausage, bacon and pork chops. The first thing we sunk our teeth into were the pork chops, and our experience was overwhelmingly delicious, no piggy taste, very tender and flavorful. That was the big test since my pork chop experience in the past had only been so so. The feast goes on with delicious ribs and meaty bacon. We highly recommend it. 

Vicki M.
Price Includes:
✓ All butchering and processing fees. 
✓ All items are professionally packaged and labeled with names and weights. 
✓ Packages are frozen and vacuum sealed - can last up to 18 months in your freezer.
✓ Free shipping to the east half of the US.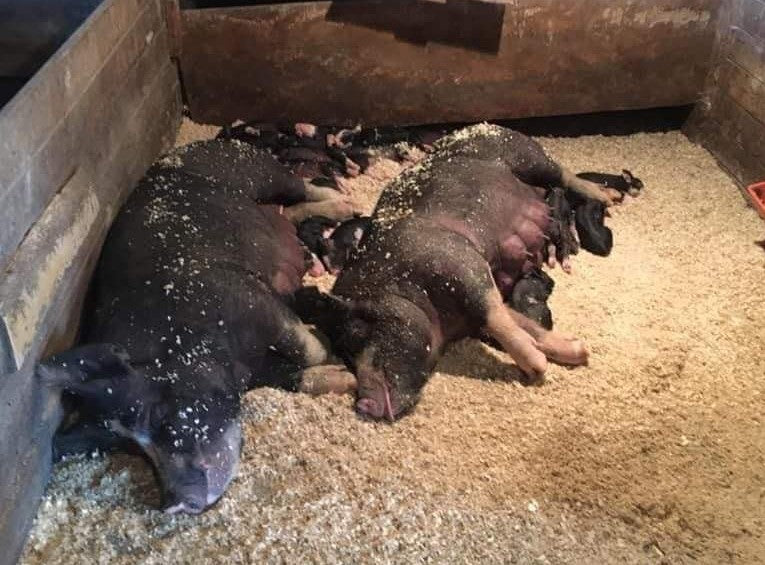 YOU BUY IT, MIKE AND SARAH RAISE IT. Placing your deposit puts your name on one of their hogs! Then sit back, relax, and let them raise the best pork you've ever tasted! We will keep you updated every step of the way.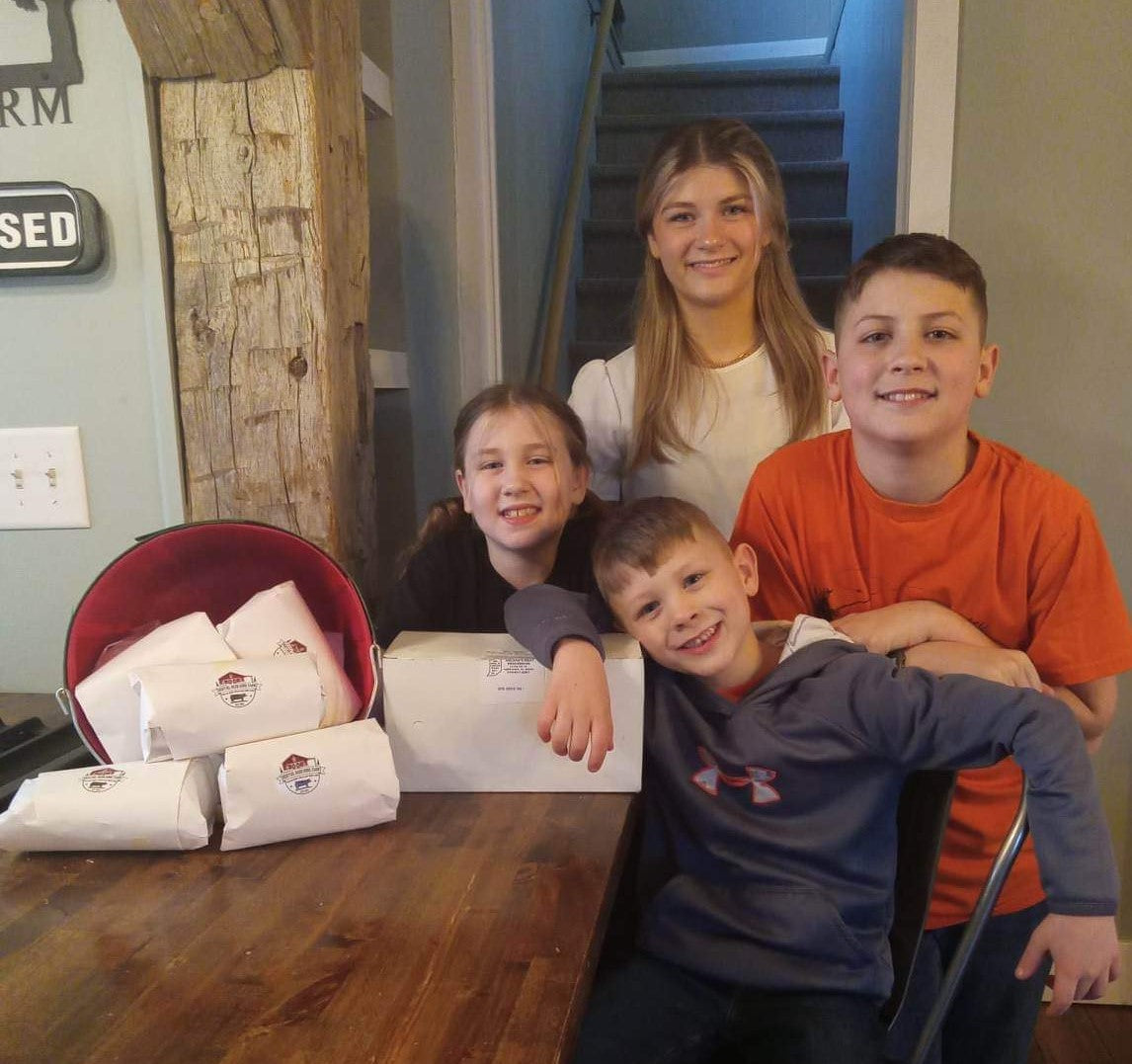 GET YOUR PORK. Your pork will harvested at its peak starting in August and shipped right to your door. Your package will arrive at your doorstep in convenient, professionally packed frozen packages.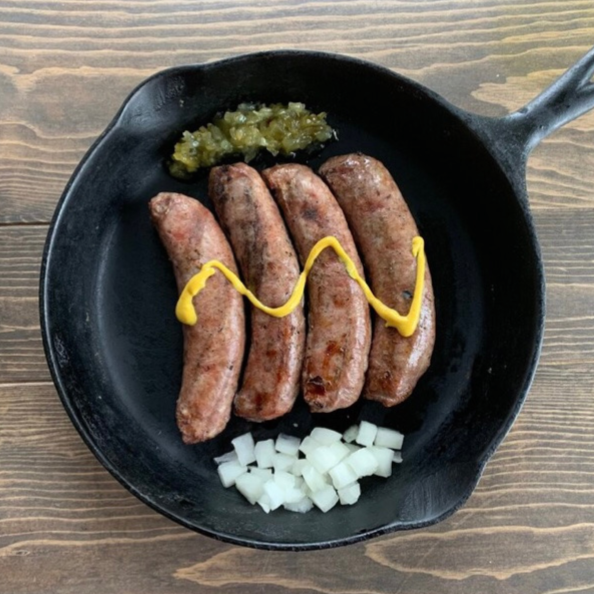 ENJOY! It's time to WOW your family and friends with the best pork they've ever had. You'll keep dinner time exciting with the variety of cuts available to you right in your freezer. You get our 100% Guarantee that everyone will love this pork.
Delicious and Nutritious High Quality Pork
Family Traditions' Heritage Berkshire pork... 
✓ Is raised from birth on Hertsel's first-generation Indiana farm 
✓ Contains no added hormones 
✓ Is considered the Wagyu of the pork world
✓ Features Berkshire genetics prized for juicy tenderness  
✓ Is a red meat with more marbled fat enhancing the flavor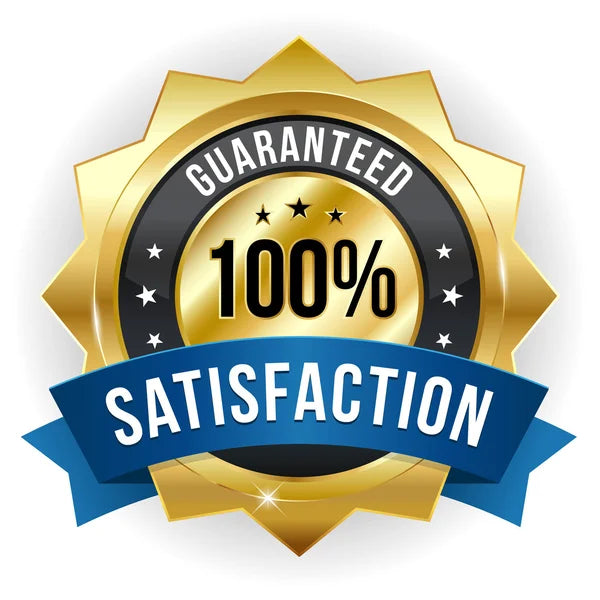 Our Guarantee
Our family has been raising cattle on our farm for over 50 years. We have spent a long time deciding what feed is best for our animals, what genetics we want to use for our herd and how those factors influence their meat quality. Mike and Sarah have the same work ethic and dedication to their pork as we do our beef. We are so confident in our products that we know you will love them. But if for some reason, you are not 100% satisfied with your pork, we will refund your money.
FREE Shipping
All items ship FREE if you live EAST of the Mississippi River!
If you live in the western half of the USA a $25 shipping fee will be added at checkout for a small pork order.
Questions - Contact Us